Presbybop Quartet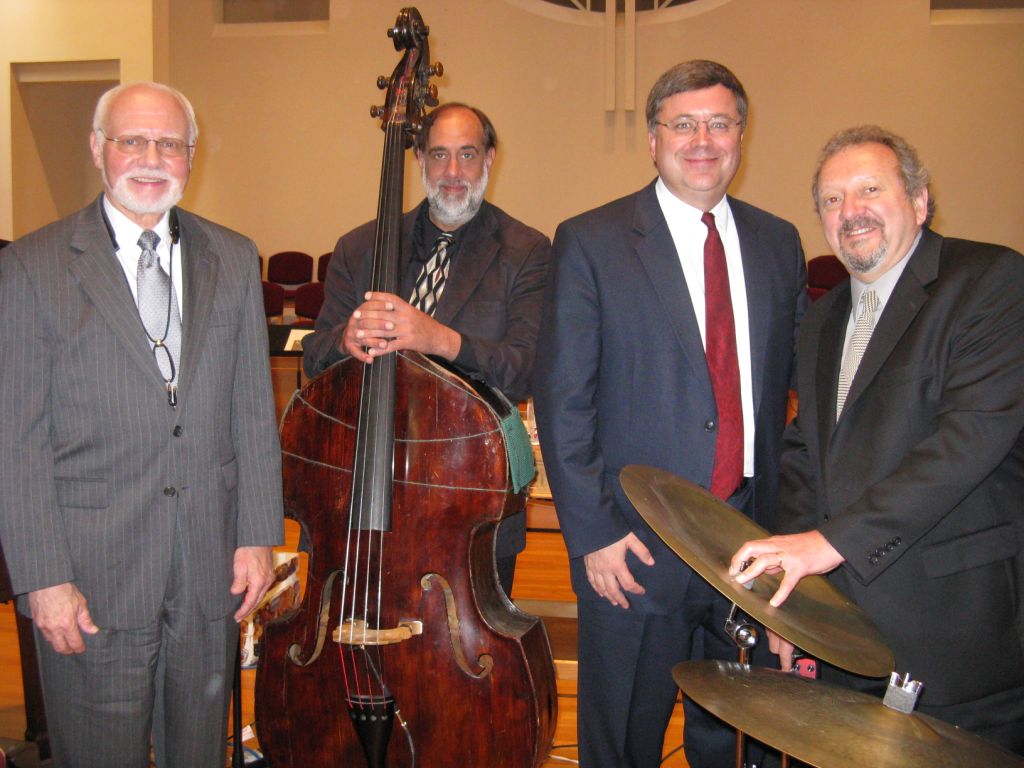 This group of jazz musicians, dedicated to creating jazz music to glorify God, periodically performs during worship and other events at First Presbyterian Church. Featuring the keyboard work of Rev. Bill Carter, Presbybop albums and songs are available at both CDBaby and iTunes.
These consummate professionals have also presented concerts and jazz worship services in churches around the country and have recorded eight compact discs: Faith in a New Key, Dancing Day, Fragile Incarnation, Stand On Your Head, Jazz According to John (with biblical storyteller Dennis Dewey), Welcome Home (with vocalist Warren Cooper), Psalms Without Words, and Interior Window.
Click here to visit the Presbybop webpage.
Want to hear more about Rev. Bill Carter's philosophy of music? Check out this video clip from our friends at Day 1: