Coronavirus Update
June 17, 2022

The Elders of the First Prebyterian Church of Clarks Summit have removed mandatory mask wearing and temperature checks.
However, please continue to respect those who choose to wear masks and who continue to avoid close contact.
If all of us can choose restraint and pursue public health, we have a better chance for stopping the spread of the virus and its variants. In the words of St. Paul, "Do not use your freedom as an opportunity for self-indulgence, but through love become slaves to one another. For the whole law is summed up in a single commandment, 'You shall love your neighbor as yourself.'" (Galatians 5:13-14)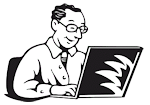 The services in their entirety continue to be streamed on YouTube. Texts of sermons are also available -more-

Make your weekly prayer request here.