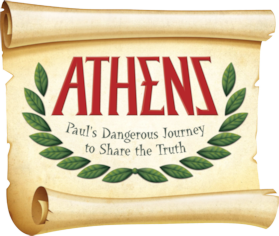 Vacation Bible School...
... is July 8 - 12, 2019, from 9:00 AM to noon.
This year's theme is Athens: Paul's Dangerous Journey to Share the Truth.
All children pre-kindergarden to completed grade 5 are inivited.
Join us for an amazing Bible journey filled with laughter, learning, and fun times with friends new and old!
Volunteers are always welcome. You can help by teaching, leading, or preparing. Please contact the church office at 570-586-6306, or e-mail ce@fpccs.org