Coronavirus Update
November 27, 2020
In person worship is back!
We at the First Presbyterian Church of Clarks Summit are moving back into our sanctuary for Sunday morning worship! We are limited to 50 people in the sanctuary at one time, so please reserve your spot. Contact the church office at 570-586-6306 or office@fpccs.org.
The services in their entirety will be streamed on YouTube. Sermons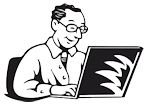 are also available as audio and text files. -more-

Make your weekly prayer request here.
We encourage worshipers, particularly worshipers with health concerns and in susceptible categories, to stay home and worship remotely with their families.