Welcome! We are glad you visited our online home.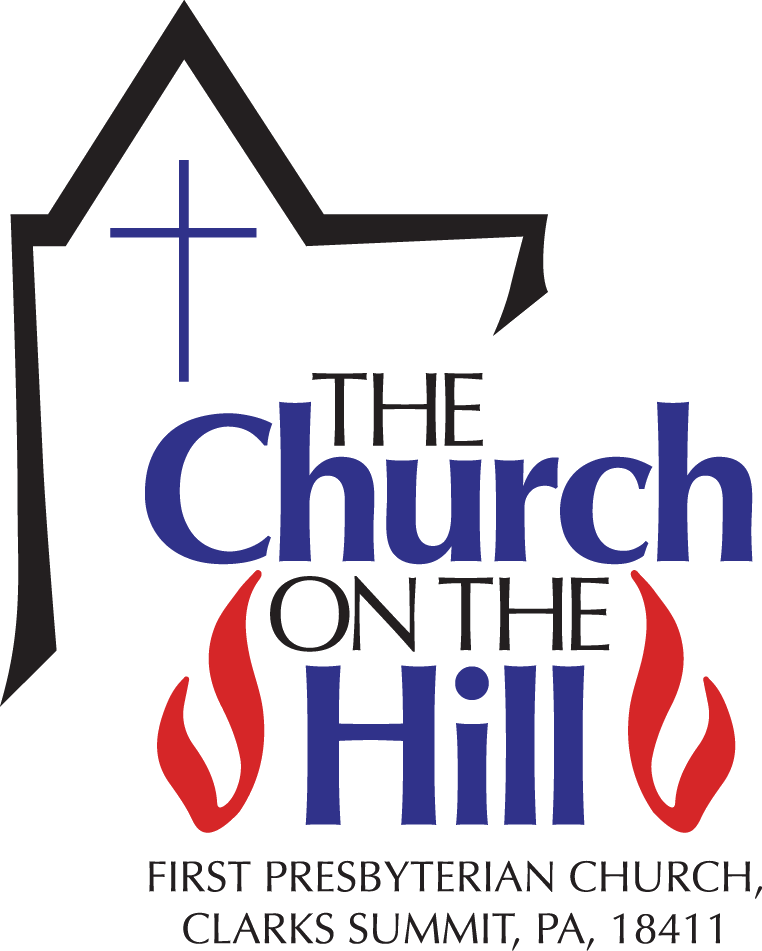 Welcome to the online home of First Presbyterian Church of Clarks Summit, PA – "The Church On the Hill." We are glad you have found the website of this lively, loving and faithful congregation. We invite you to click through our pages and discover why so many thoughtful Christians in our region make this church their spiritual home.
We are a congregation of the Presbyterian Church (USA) and have more than 500 members. Each week about 140 people attend worship and education, which makes us one of the largest Presbyterian congregations in Northeastern Pennsylvania.

We welcome all people to our church family.

Hot topics ...
Coronavirus Update
April 5, 2020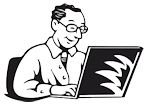 We at the First Presbyterian Church of Clarks Summit are moving our worship service on-line. The services in their entirety will be streamed on Facebook (no need to be a Facebook member). Sermons are available as audio and text files. -more-
Make your prayer request here.
We encourage worshipers, particularly worshipers with health concerns and in susceptible categories, to stay home and worship remotely with their families.
The church office is closed.
All face-to-face church meetings, classes and rehearsals are canceled or postponed.
Read Rev. Eelman's March 29 sermon here.
Every Thursday through April 30 - Rev. Bill will lead a morning online Bible study through our Zoom teleconferencing account. It will be held from 10:00 a.m. to 11:00 a.m. Bring your own Bible. All are welcome, as we look at the scripture passage for the upcoming Sunday. We invite you to join us. -more-
Holy Week. Join us online for Holy Week services. Details to come.
We have daily Readings and Reflections for the week.

April 5 - Palm Sunday - 10:00 am
April 9 - Maundy Thursday - 7:30 pm
April 10 - Good Friday - noon
April 12 - Easter - 10:00 am

July 13 - 17! - Vacation Bible School dates are announced. Volunteers are needed. Watch here for details.
Immerse Bible Reading Experience - Do you struggle with reading the bible? Do you find the language cumbersome and hard to read sometimes? Last spring, we had Immerse groups convening as a reading group, meeting regularly eight times at a time of mutual convenience, and reading and discussing together. The good news is we are continuing the Immerse program through the fall. -more-
St. Francis Clothing Center is in need of all types of clean, gently used seasonal clothing for men and women. There is a special need for men's sneakers and jeans. Please leave your donations in the box located in fellowship hall.
Did you know ?? The church building is available for members and non-members for community and educational purposes. Fees may apply. -more-
The 120-year old Presbyterian Mission Yearbook for Prayer & Study has become an online-only free digital resource. This move broadens the reach of the book's audience by sharing its inspiring content in a timelier manner and also demonstrates good stewardship of church resources.
The Mission Yearbook dates back to 1892 as a simple calendar of prayer to help women's societies pray for missionaries on designated days. It has the longest history of any denominational mission and prayer book in the United States.
Going on vacation? Did you know that you can set up your on-line giving so your pledge goes to the church even if you can't. Click on the big green pledge button and and set up your periodic giving. You can also direct a gift to any program. Missions, music, youth programs, OGHS and the Deacon's Fund are just a few of the many programs that can use your gifts.
The Presbyterian Church (USA) is governed by its Book of Order. More than a mere "rule book," the Book of Order is a collection of wisdom, a statement of our church's values, and reasonable operating principles for how the church of Jesus Christ will do its work in the world. The Presbyterian Book of Order is available for downloading here.
Subscribe now to our weekly e-mail newsletter.
---
Coming up in April and beyond!
One Great Hour of Sharing runs from February 26 through April 12. Around the world, millions of people lack access to sustainable food sources, clean water, sanitation, education, and opportunity. The three programs supported by One Great Hour of Sharing – Presbyterian Disaster Assistance, the Presbyterian Hunger Program, and Self-Development of People – all work in different ways to serve individuals and communities in need. From initial disaster response to ongoing community development, their work fits together to provide people with safety, sustenance, and hope. Each gift to One Great Hour of Sharing (OGHS) helps to improve the lives of people in these challenging situations. The offering provides us a way to share God's love with our neighbors in need. In fact, OGHS is the single, largest way that Presbyterians come together every year to work for a better world. -more-
Online Morning Bible Btudy - Every Thursday through April 30. Rev. Bill will lead a morning online Bible study through our Zoom teleconferencing account. It will be held from 10:00 a.m. to 11:00 a.m. Bring your own Bible. All are welcome, as we look at the scripture passage for the upcoming Sunday. We invite you to join us.

We will be using the free Zoom videoconference software so that everyone can see and hear one another if they have a computer and microphone. For those who wish to do this, you need to sign up for the free Zoom software ahead of time. You can find it at www.zoom.us.
After you have done this, you can take part on your computer, IPad, or smart phone by clicking this link a few minutes before the meeting: https://zoom.us/j/317867850
You can also join by calling in by phone. Dial this number: 1 929 205 6099 , and enter the meeting ID at the prompt. The unique meeting ID for this weekly Bible study is 317 867 850

Immerse Bible Reading Experience - Some members of our church are reading the Bible in new way. Immerse: The Bible Reading Experience is designed to take readers through the whole Bible together, using a new reading Bible format supported by fresh "book club" conversations. Six different books make up the whole Bible without chapters or verses, and each book is read over a period of eight or sixteen weeks. Groups meet to discuss the section read weekly or every other week in homes or at church.

There are currently three different groups reading the Bible in this way at our church. Two groups meet weekly for eight weeks, and one meets every other week for 16 weeks. For information on joining one of these groups, or starting a new one, contact the church office at 570-586-6306.




See the Immerse video.
Check our Calendar for more upcoming events.