Welcome! We are glad you visited our online home.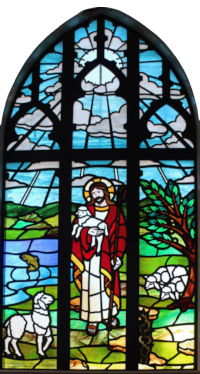 Welcome to the online home of First Presbyterian Church of Clarks Summit, PA We are a congregation of the Presbyterian Church (USA) with over 500 members. We are glad you have found the website of this lively, loving and faithful congregation. We invite you to explore and discover why so many thoughtful Christians in our region make this church their spiritual home.
We welcome all people to our church family.

Coronavirus Update

In-person worship is back!
Hot topics ...
Christian Education is back, with video and in-person opportunities, including several opportunities for youth. -more-
October 4 is World Communion Sunday. We celebrate our oneness in Christ with all our brothers and sisters around the world. Paul tells us that we are to "discern the body" when we partake of Holy Communion, mindful that we note our relationship to all our brothers and sisters in Christ in the celebration.
Ongoing - Our Mission and Justice committee invites you to take the 21 Day Challenge for Racial Equity. The invitation (not limited to 21 days) is to learn more about how others experience exclusion, oppression, and discrimination. -more-
Upper Room Devotional Booklets for September/October have arrived at the church. If you or someone you know routinely takes one home, please leave a message on the church voicemail (570-586-6306) or send a message to office@fpccs.org and we will mail it out.
Immerse Bible Reading Experience - We are renewing the Immerse program this fall, probably as a video meeting format. -more-
St. Francis Clothing Center is NOT receiving clothing right now. Please hold donations until further notice.
The 120-year old Presbyterian Mission Yearbook for Prayer & Study has become an online-only free digital resource. This move broadens the reach of the book's audience by sharing its inspiring content in a timelier manner and also demonstrates good stewardship of church resources.
The Mission Yearbook dates back to 1892 as a simple calendar of prayer to help women's societies pray for missionaries on designated days. It has the longest history of any denominational mission and prayer book in the United States.
Going on vacation? Did you know that you can set up your on-line giving so your pledge goes to the church even if you can't. Click on the big green pledge button and and set up your periodic giving. You can also direct a gift to any program. Missions, music, youth programs, OGHS and the Deacon's Fund are just a few of the many programs that can use your gifts.
The Presbyterian Church (USA) is governed by its Book of Order. More than a mere "rule book," the Book of Order is a collection of wisdom, a statement of our church's values, and reasonable operating principles for how the church of Jesus Christ will do its work in the world. The Presbyterian Book of Order is available for downloading here.
Subscribe now to our weekly e-mail newsletter.
---