Welcome! We are glad you visited our online home.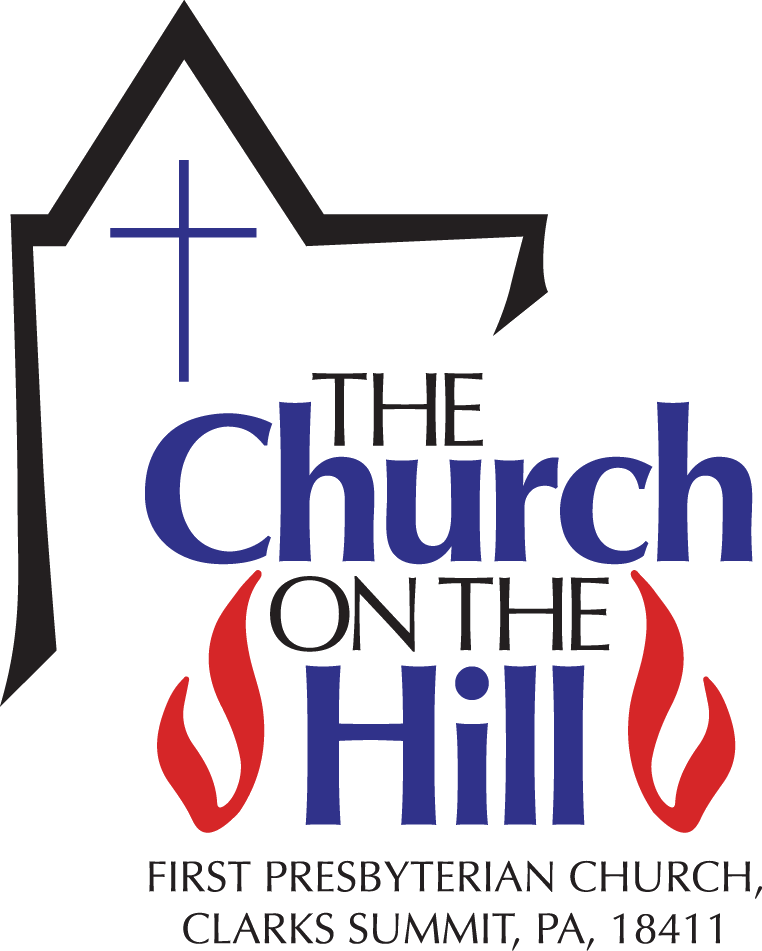 Welcome to the online home of First Presbyterian Church of Clarks Summit, PA – "The Church On the Hill." We are a congregation of the Presbyterian Church (USA) with over 500 members. We are glad you have found the website of this lively, loving and faithful congregation. We invite you to explore and discover why so many thoughtful Christians in our region make this church their spiritual home.
We welcome all people to our church family.

Coronavirus Update
August12, 2020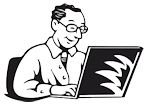 We at the First Presbyterian Church of Clarks Summit have moved our worship service on-line. The services in their entirety will be streamed on YouTube and Facebook (no need to be a Facebook member). Sermons are available as audio and text files. -more-

Make your prayer request here.
Sunday morning coffee hour is now virtual. -more-
We encourage worshipers, particularly worshipers with health concerns and in susceptible categories, to stay home and worship remotely with their families.
Hot topics ...
August 30 - The Fellowship Committee invites you to a church picnic at Camp Lackawanna. Bring your own picnic lunch and lawn chair. We will wear masks and keep safe distances from one another, but what a great opportunity to spend time together and enjoy the beauty of the camp! Let us know you are coming by contacting the church office at 570-586-6306 or by e-mail at office@fpccs.org.
September 6 - Jazz Communion is still alive and well. Our annual jazz tribute to the Lord will be streamed on our YouTube channel on the first Sunday in September, just as we have done every year since 1992. Jazz-men Rev. Bill and Tony Marino join together for a set of piano and bass duets in the tradition of "Steal Away".
September 25 - The Arts at First Prebyterian are back! The Arts at First Presbyterian Church is delighted to welcome Tyler A. Canonico for a free organ concert at 7:00 pm. Mr. Canonico is the Minister of Music and Organist at Market Square Presbyterian Church in Harrisburg, Pennsylvania. He is a graduate of the University of Alabama in Tuscaloosa, Alabama where he received a Master of Music in Organ. This concert, open to only fifty (50) guests, will be rebroadcast on YouTube on September 27 at 4:00 pm. -more-
Ongoing - Our Mission and Justice committee invites you to take the 21 Day Challenge for Racial Equity. The invitation is to learn more about how others experience exclusion, oppression, and discrimination. We can't know what to "do" until we can learn to see. Continuing our church's anti-racism work over the past year, we invite you to see something every day...that will equip us to do what is right.
On a webpage, we have listed internet links to a number of learning activities such as articles, video clips, and readings. Many are brief, but all have the power to teach us.
Upper Room Devotional Booklets for May/June have arrived at the church. If you or someone you know routinely takes one home, please leave a message on the church voicemail (570-586-6306) or send a message to office@fpccs.org and we will mail it out.
St. Francis Clothing Center is in need of all types of clean, gently used seasonal clothing for men and women. There is a special need for men's sneakers and jeans. Please leave your donations in the box located in fellowship hall.
The 120-year old Presbyterian Mission Yearbook for Prayer & Study has become an online-only free digital resource. This move broadens the reach of the book's audience by sharing its inspiring content in a timelier manner and also demonstrates good stewardship of church resources.
The Mission Yearbook dates back to 1892 as a simple calendar of prayer to help women's societies pray for missionaries on designated days. It has the longest history of any denominational mission and prayer book in the United States.
Going on vacation? Did you know that you can set up your on-line giving so your pledge goes to the church even if you can't. Click on the big green pledge button and and set up your periodic giving. You can also direct a gift to any program. Missions, music, youth programs, OGHS and the Deacon's Fund are just a few of the many programs that can use your gifts.
The Presbyterian Church (USA) is governed by its Book of Order. More than a mere "rule book," the Book of Order is a collection of wisdom, a statement of our church's values, and reasonable operating principles for how the church of Jesus Christ will do its work in the world. The Presbyterian Book of Order is available for downloading here.
Subscribe now to our weekly e-mail newsletter.
---
Check our Calendar for more upcoming events.