Christian Education
We at First Presbyterian Church value our Christian Education programs.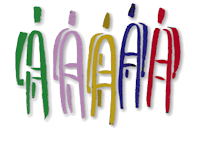 .
The Lords Prayer
Join us each Wednesday through February 15 for a "deep dive" into the Lord's Prayer. We meet in Room 206 at 6:00 pm. Contact the office at 570-586-6306 for more information.
---
Prebyterian Women Bible Study
We will meet every third Tuesday of the month at 10 am in Fellowship Hall. Rev. Carter will lead the Horizons Bible study, titled "What My Grandmothers Taught Me: Learning from the Women in Matthew's Genealogy of Jesus."
---
Men's Breakfast Group
This group normally meets on the first and third Thursdays from 8:30 a.m. to 10 a.m.