The sermons of Rev. Bill Carter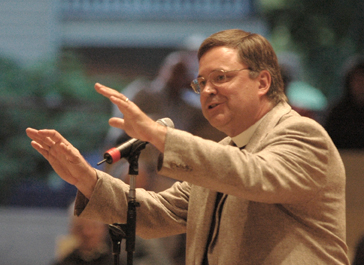 Preaching on a weekly basis at First Presbyterian, Bill Carter preaches the word of God to the congregation. Many of Bill's more recent sermons are available for listening and reading in our archives and on his blog.
Follow the links below for more
Our pastor has also been invited to preach nine times on Day1.org, an ecumenical radio ministry that reaches two million listeners a week.