Worship Through Service
September 25 & 26, 2021
Our annual Worship Through Service event is a reminder that praise begins inside the church and moves outside to love our neighbors and serve our community.
We thank all who participated!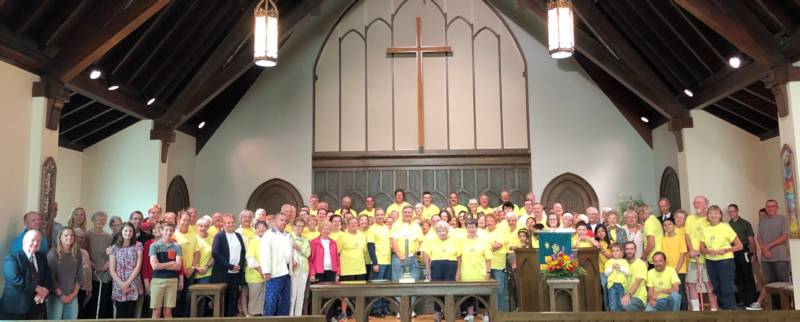 Projects this year were:
Hickory Street Presbyterian Church Community Meal.
Hymn Sing at Gardens of Green Ridge
SafetyNet collection
Tree Removal and Cleanup on the church property.
Assembling sleeping bags for the My Brother's Keeper program.
Card Writing and Assembly of "Thinking of You" Packages for Homebound Members.
---
Contact the church office for additional information.