Worship Through Service
September 19, 20, 26 & 27, 2020
We would like to thank all those who participated in this year's Worship through Service program. Since 2018, dozens of members and guests participated in service projects throughout our community. Although hampered by pandemic restrictions, many volunteers still took part in service projects.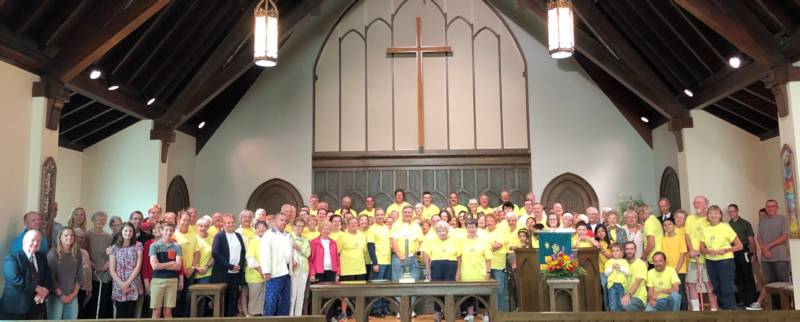 Projects this year were:
Trail Cleanup at Camp Lackawanna (Sept 19)
Highway Cleanup (Sept 26)
Safety Net collection (Sept 27)
Recording Bible stories (Sept 26 & 27)
Assembling sleeping bags for the My Brother's Keeper program. (Sept 27)