Vacation Bible School
July 19 - 23, 2021
---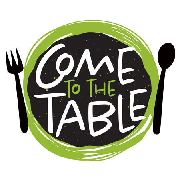 Who is welcome at God's table? YOU are!
You're invited to a week of fun and faith as we hear Bible stories of hospitality and welcome. With creative crafts, amazing songs, fun games, and so much more, it's an adventure you won't want to miss. Children age 4 to completed grade 5 can register at myvbs.org/fpccs ...and be sure to invite a friend!
Register at myvbs.org/fpccs
Want to help? We welcome church members to be adult volunteers. Contact Jana at fpccs.vbs@gmail.com for more information
---
Please note: VBS is currently scheduled as an IN PERSON event. COVID-related health guidance continues to be updated by the CDC and PA Dept. of Health; parents will receive information on our COVID-related precautions at the time of registration and may also receive further information if standards change before the program begins.