Christian Education
We at First Presbyterian Church value our Christian Education programs.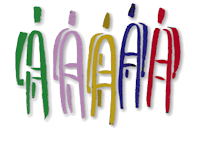 .
Fall classes now in full swing!
Join Rev. Carter and friends as we explore the Parables of Jesus from the Gospel of Luke. Many of the studies will coincide with the sermon texts. Drawing on the works of scholars Ken Bailey and A. J. Levine - and one another - the group will meet in Room 206 at 6:00 pm. We will also make this study available on Zoom by prior arrangement. Contact the office at 570-586-6306 for more information.
---
Prebyterian Women Bible Study
We will meet Tuesdays at 10 am in Fellowship Hall. Rev. Carter will lead the Horizons Bible study, titled "What My Grandmothers Taught Me: Learning from the Women in Matthew's Genealogy of Jesus."