Christian Education
We at First Presbyterian Church value our Christian Education programs. With the coronavirus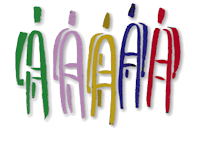 pandemic, our programs may take on a new look.
"Wednesday Adults and Youth Christian Education - W.A.Y."
The Christian Education committee is excited to offer in person classes for the WAY. All classes meet at 6:00 pm each Wednesday.
Youth Activities
Watch here for news about youth classes and activities.
Adult Classes

January 5 - Where are the Wise Men From? Ken Bailey, the Presbyterian missionary of the last generation, offered deep insight into the background of familiar Bible texts. On the evening before Epiphany, we explore his work on the Magi. Who were they? Where did they come from? Why are they included in Matthew's Christmas story? Join us as we explore a text we have taken for granted. The study will take place live in person in Room 206 and on *Zoom.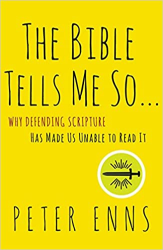 January 12, 19, 26 - The Bible Tells Me So: Why Defending Scripture Has Made Us Unable to Read It, based on the book by Peter Enns. What if the Bible is fine just the way it is? Not a well behaved Bible, where everything lines up and makes sense, but the messy, troubling, and weird Bible we actually have? What if the Bible doesn't need to be protected and defended, but understood – just as it is? Perhaps, when we let the Bible be the Bible (rather than what we expect it ought to be, or need it to be), we find a deeper faith in the process. Our winter series on Wednesday nights draws on the work of scholar Peter Enns, drawing from his book, The Bible Tells Me So which can be ordered from any bookstore. The study will take place live in person in Room 206 and on *Zoom.
---
*If you join us on Zoom, please sign on ten minutes before 6:00, so we can start on time and honor all who are present.